Despite the inflammatory mixture of fact, fear and lies that has woven its way deeply into America's body politic, there are few signs of significantly shifting attitudes in the heartland on who should be elected the nation's president in 2020.
The critical states that gave President Donald Trump the margin of Electoral College victory in 2016 are again uncertain, as thorny issues such as tariff-induced trade wars, immigration contretemps and the Mueller investigation have rattled voters.
Michigan, Wisconsin, Ohio, Iowa and Pennsylvania — with their collective 70 electoral votes — could again decide if Trump is given a second term or if the nation moves to whomever the Democrats select from a field of 23 wannabe challengers.
It depends on who you talk to in those states.
Depressed corn and soybean markets could make a difference in rural areas, which went all in for Trump last time, some say. Whether that concern is sufficient to offset the perceptions of an otherwise rosy economy is anyone's guess.
Another important factor is the political tenets of the eventual Democratic nominee. They range from far left to moderate among the aspirants.
These are general impressions of the current political landscape in more than 20 Rust Belt, Midwest and Southern states served by CNHI newspapers that have participated in the company's periodic "Pulse of the Voters" project since the 2016 election.
Reporters walked precincts, knocked on doors, met with voters in their living rooms, their kitchens and elsewhere, engaging them in conversation about their views heading into another presidential election cycle.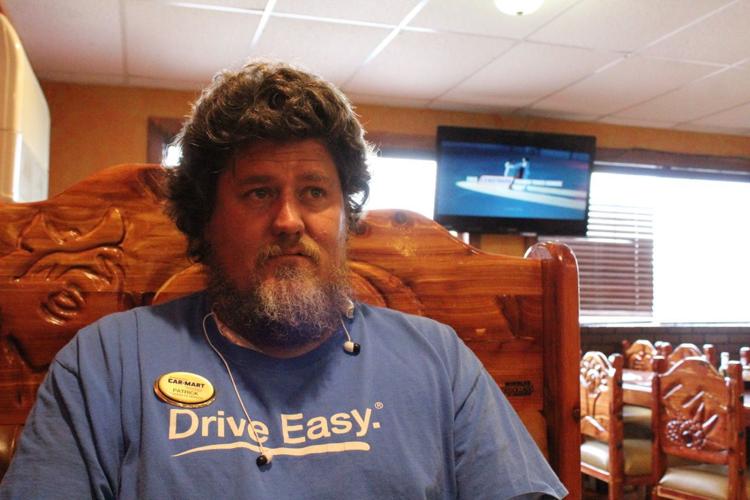 In Oklahoma, where Trump won overwhelmingly in 2016, Tahlequah resident Patrick Parker said it is hard to trust either side at this point. He described Trump as the "Jar Jar Binks of presidents," a reference to the fictional Star Wars character who was both loved and hated.
Pennsylvania in play
Of the must-win states, Pennsylvania seemed most susceptible to swing from Trump to Democrat. Native son Joe Biden's entry into the party's swarm of candidates has so far made a difference. The most recent state polls showed Biden leading Trump by 11 points.
Dressed in a gray polo shirt with a United Mine Workers of America logo, John Kline spoke from his dining room table in Nicktown, onetime mining and steelmaking citadel in western Pennsylvania. He said Biden could break Trump's stranglehold on rural voters in the state if he runs from the political middle and strives to end partisan bickering by bringing people together.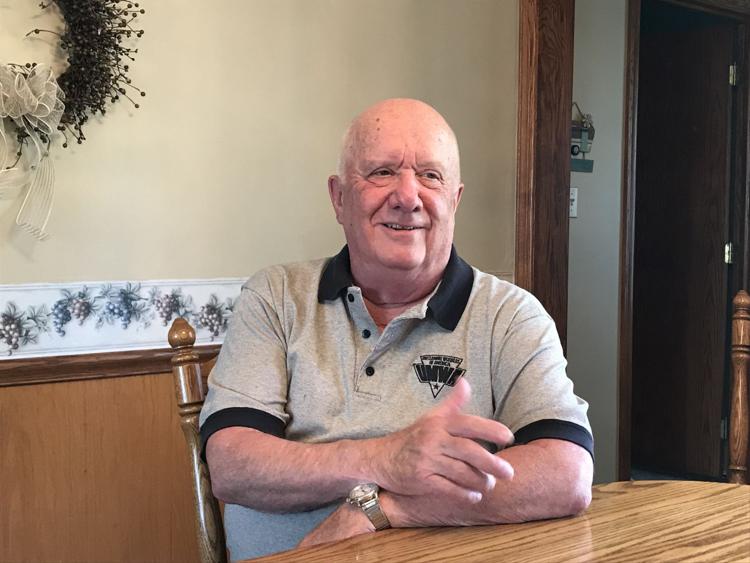 "I believe moderate people – Democrat and Republican – drive this country," said Kline. "Extreme left, extreme right, you can see what's going on around us."
Brothers Jim and John Ferguson, retired math teachers, sat drinking coffee and talking politics outside a café overlooking Scranton's Courthouse Square in northeast Pennsylvania. They agreed Trump could lose the state and said they'd gladly vote for Biden if he wins the Democratic nomination.
Jim Ferguson said he's bothered by the president's penchant for lying and contradicting himself and his subordinates. "He goes and leaks the news that he's considering sending 120,000 troops to the Middle East and then when it's reported, he says it's not true. You don't know what to believe."
Still, he added, the president's core isn't giving up on him. "The sheer number of Democrats running to challenge Trump is making it difficult for opposition to the president to consolidate behind one candidate."
Among that core is Jackie Leon, owner of Headhunters hair salon in Scranton. A Democrat-turned-Republican, she voted for Trump in 2016 and likes him cracking down on liberal immigration policies. "There's some bad people," she said. "You're getting killers and everything."
Rural Pennsylvania delivered Trump's victory last time, and Monday night it was the site of his latest political rally in the borough of Montoursville near Williamsport. He accused Biden of abandoning Pennsylvania for Delaware, where he served seven terms as a U.S. Senator.
"He left you for another state, and he didn't take care of you, because he didn't take care of your jobs," said Trump. "He let other countries come in and rip off America. That doesn't happen anymore."
Trump's message won't move Marissa McIntire, 24, mother of a toddler and a pro-choice advocate. She said defeating Trump "is not an option, it's a necessity – for women everywhere, for minorities everywhere, for everyone whose voice over the past almost three years now has just been muted."
McIntire works as a breastfeeding counselor for the Supplemental Nutrition Program for Women, Infants and Children in Meadville, Pennsylvania. She proudly wore a "March On" T-shirt purchased at a thrift store.
"My biggest thing is that we're back in this timeframe where women are treated as property yet again," she said.
Drake Parker, 54, also of Meadville, doesn't buy the argument that as a black voter he should reject the president. He said he voted for Trump last time and expects to do so again.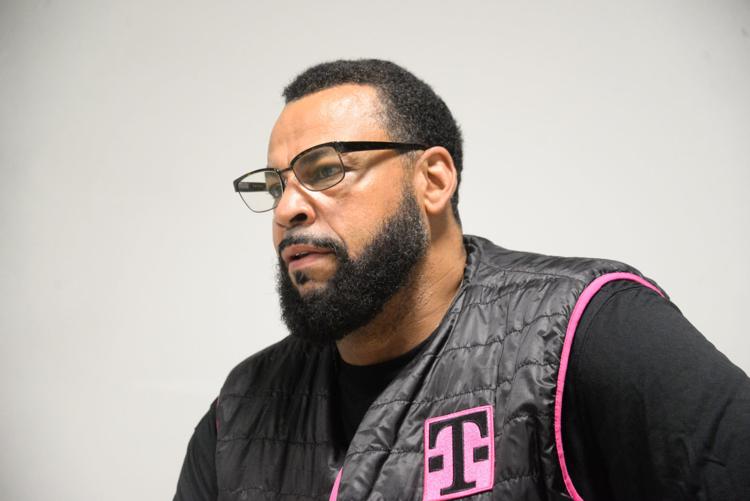 "I'll get backlash for that," said Parker, president of the local NAACP chapter. He said Trump voters are willing to put aside his character – "which leaves much to be desired, and the way he carries himself" – because of the strong economy. "He's done a phenomenal job, in my opinion," said Parker.
Few voters acknowledged reading special counsel Robert Mueller's report on the investigation into Russian interference in the 2016 election, a report that cleared Trump and his campaign of conspiring with the Russians but also cited instances of possible obstruction of justice by the president in trying to shut down the inquiry.
Partisan battles over congressional investigations into the findings have dominated Washington since the report's release April 18.
Robert Buehner, a 20-year prosecutor in Pennsylvania's Montour County and a lifelong Republican, said he read the complete redacted public report. He described Mueller as "a straight-shooter, absolutely unflappable and honest," adding that proving any kind of obstruction is difficult in court.
Buehner praised Trump's tough approach to China's trade policies with stiff tariffs on imported goods. "Trade has been unbalanced in their favor," he said. "And they've been stealing our intellectual property."
In the farm states of Iowa and Ohio, polls show Trump remains popular with steadfast Republican voters, but the pain that his tariff war with China has caused corn and soybean producers may take a toll.
Recently, Iowa's longest-serving Republican legislator, state Rep. Andy McKean of Anamosa, changed his party affiliation to Democrat in response to what he called Trump's "unacceptable behavior" and "reckless spending."
The non-profit polling firm Morning Consult in Ohio recently reported Trump's popularity is slipping in the state he won by eight percentage points in 2016. One reason may be that General Motors closed its assembly plant in Lordstown, Ohio, in March, as part of a corporate restructuring. That caused Trump to tweet, "I am not happy."
Iowa, New Hampshire in February
The Feb. 3 Iowa caucuses will provide the first breakdown of the top-tier Democratic candidates. Those who do poorly traditionally drop out for lack of money. Biden, polls show, is currently favored to emerge with the plurality of the caucus votes.
Eight days later, on Feb. 11, New Hampshire stages the nation's first presidential primary, an outsized contest in a small population state where walking about, door-knocking and pressing the flesh rather than flashy ad campaigns can determine the outcome.
The winner will get a momentum boost but not necessarily enough to capture the Democratic nomination. In 2016, Bernie Sanders outpolled Hillary Clinton by 22 points only to lose the race in the end. Trump likewise won decisively in New Hampshire, and the push carried him all the way to the White House despite losing by 2,000 votes to Clinton in the state's general election.
Traditionally a Republican state, New Hampshire has leaned more Democratic in recent years. Currently, the state's U.S. senators and two House representatives are Democrats. The governor is a Republican.
Ruby Shabazz, an African American Democrat from Nashua, New Hampshire, said she wants a presidential nominee who can foil Trump's re-election bid. She said Trump has set race relations in the country back decades.
"As a woman of color, I'm really concerned about how people are being treated across the country," said Shabazz. "I'm hoping to learn about how the (Democratic) candidates would address that."
Midwest, South strong for Trump
The CNHI survey of voters in the heart of the ruby red Midwest and South showed sustained strength for Trump. Small town and rural voters see him as a president who has stood up for their belief in God, guns, jobs and a Mexican border wall.
"He's rallied the American spirit," said Christopher Halvorson, 32, interviewed at a gun store in Beckley, West Virginia. "He's making America better. We don't need other people coming in, taking over what is ours."
Ronnie Wood, co-owner of the Flat Top Arms store in Beckley, said he's seen an increase in business from the influx of pipeline workers due to relaxed government environmental regulations. "We really appreciate them," he said. "It helps us. They're good working people."
Mary Humphreys, who lives 70 miles east of Beckley in Union, West Virginia, has turned on Trump. She's a registered independent who voted for him in 2016, but now feels she was deceived by his campaign promises of lower taxes for hard-working folks and a better life for struggling counties.
She said the $2 paycheck increase her husband received from the president's tax-cut law was mostly washed out by a lower tax refund, and it also failed to fix discouraging conditions in her home southern West Virginia county of Wyoming, where coal was once king and some of her siblings and their families live.
"I don't live in coal country, but I'm from coal country," said Humphreys. "I go down there and I look at that county and the lies that's being told to them people. It's just unreal."
Peyton Brown, a junior at Concord University in Athens, West Virginia, strongly disagreed. She quoted her business professors as describing Trump's tax cuts as "the Mac-Daddy of all tax plans," creating economic growth and jobs.
The feelings are much the same in neighboring rural Kentucky, where London farmer Bobby Chesnut sports a Trump 2020 hat and T-shirt while talking politics at the Golden Corral with friends.
"What has Trump done bad?" asks Chesnut. "How many jobs has he created? It's up in the millions. I know nothing bad about the man. He's not a saint, but I don't know anyone up there that is."
Chesnut said he was a Democrat most of his life, but switched to the GOP when the Democratic Party moved away from his beliefs. "They ought to take them Democrats out and try them for treason," he said.
There are outspoken Trump critics in Kentucky and elsewhere in the South even if opinion polls and political traditions don't reflect it. One example is Billy Ray Wilson of London, who believes Trump should be impeached for committing serious crimes.
"He has caused damage to this country," said Wilson. "He has no regard for the people, he has no idea what the Constitution is."
Wilson made his comments as a 20-year veteran of the Air Force, a decade as a contractor in the Middle East, and six years in the Department of Veterans Affairs. That public service, he said, underscored the importance of the separation of church and state in the U.S. Constitution.
"If you want to worship your big toe, that should be between you and your big toe. It should have nothing to do with government."
Alvin Madden-Grider, 62, and his wife Fannie, are co-leaders of Indivisible East Kentucky, an organization in the Morehead area whose members oppose the Trump administration. He said it is too early in the process to say which Democrat had the best chance of defeating the president.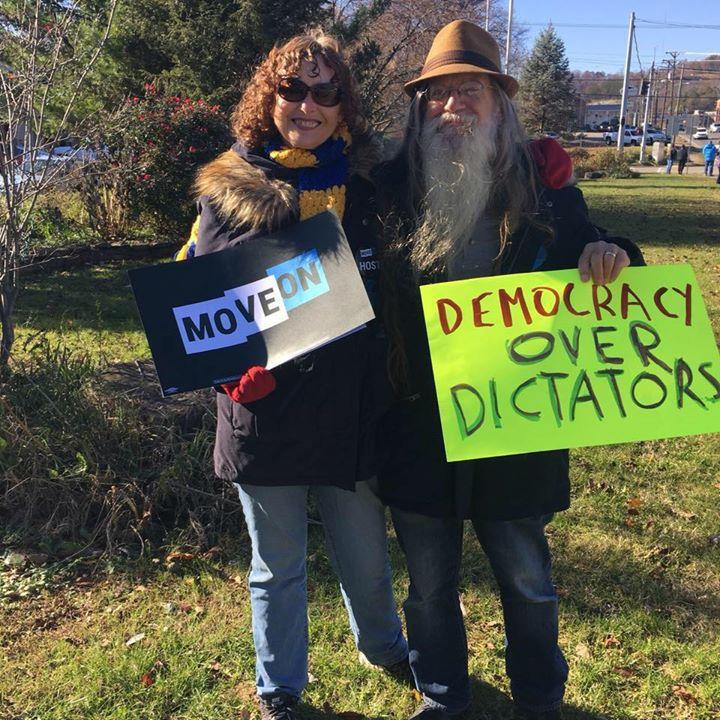 He said the first test of Republican strength will be this fall when incumbent GOP Gov. Matt Bevin is up for reelection. "Here in Kentucky, we can't think so much about 2020," said Madden-Grider. "We have the least popular governor in the nation to unseat this year." The strategy to turn Kentucky from red to blue, he added, is "register, recruit and mobilize new and young voters" throughout the state.
That's also the hope of Democrats in the Deep South states of Georgia, Mississippi and Alabama if Paul Ransom of Valdosta, Georgia, remains representative of the mainstay attitude among voters no matter their party.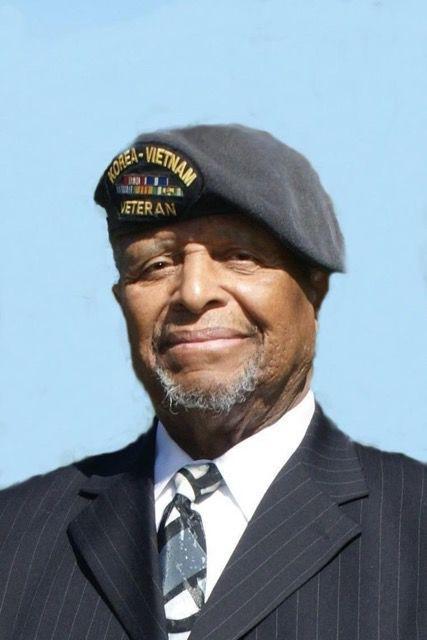 Ransom, 85, is an African American Democrat who believes Trump is "as good as we've ever had as far as the economy goes. He's a money man. He's got a lot of good points. Morally, he's a little corrupt but financially there's probably not many knives in the drawer that's sharper than him."
Evie Adams, 19, a cosmetologist from Union, Mississippi, will cast her first presidential vote. She expects candidates for the highest office in the land to be honest. "They need to do good things for people but they also need to be realistic," she said. I feel like some of them are trying a little too hard by promising free college and health care. Is that realistic? How can you really find all the money to do that?"
Patty Wilkes, a psychotherapist in Athens, Alabama, said mental health issues and gun control need to be considered together. "We need more available, intensive, serious psychotherapy to catch people before they even want to buy a gun," she said. "It's not just gun control. It's mental health care with gun control."
Texas could be in play
Mid-term election results hint Texas could be in play in the 2020 presidential election. Former Democratic Congressman Beto O'Rouke lost by less than 3 percentage points to incumbent Republican Sen. Ted Cruz in a statewide race, and Democrats flipped two GOP seats in the state's congressional delegation. The results showed that rural and small-town Texas is still solid red, but the growing urban centers are blue and their suburban neighbors trending that way.
O'Rouke is striving to leverage his noteworthy Senate effort into a longshot bid for president. A Robert Kennedy look-a-like, he stresses the need for national unity to heal the fractured American political landscape.
Dara Llorens, 49, of Palestine, Texas, agrees the country needs fixing, and she doesn't care if it is a Republican or Democrat who leads the charge. "We need to unite," she said. "There's too much infighting. We need to stop these investigations and work together with what we have moving forward."
The child of a Mexican immigrant father and an American mother, Llorens opposes a border wall, favors immigration reform and wants expanded education opportunities for the disadvantaged, including fixing the student loan debt problem.
"We're a first-world nation and college has become an unattainable luxury to the majority of people," she said. "In Mexico, students attend college almost free; here, I've been accepted for my master's program but can't afford to go."
In Huntsville, Texas, retired oil field worker Lynn Alexander mirrors the Lone Star State's Republican dominance. The Democrats, he said, "need to get out of the way" and let the president implement his agenda of a southern border wall, economic growth and rejection of stricter gun control laws.
"He is a businessman and he knows what he is doing," said Alexander. "The Mueller report showed there was no collusion. I feel the Democrats are on a witch hunt right now. They are trying to impeach President Trump instead of focusing on what matters, which is jobs and immigration."