Schoharie County's reopening has minor causes for concern, but county officials are still making plans for further phases of reopening.
Schoharie County Board of Supervisors Chair Bill Federice, SUNY Cobleskill President Marion Terenzio, Schoharie County Public Health Director Amy Gildemeister, Schoharie County Administrator Steve Wilson and other officials took questions about New York's first two phases of reopening and the next steps during a Zoom meeting Tuesday, June 2. 
Gildemeister said after weeks of no new cases, Schoharie County had three positive tests recently, but she isn't sure if the outbreak is related to Memorial Day or reopening. She said a lack of testing is still a concern, especially if college students are to return in the fall. 
Terenzio said SUNY staff will return to working on-campus mid-July and departments are making two sets of fall plans, for remote and on-campus learning. 
Federice talked about being on the regional Control Room panel, which reviews COVID-19 stats throughout the Mohawk Valley Economic Development Region. He said that as Schoharie reopens, residents need to understand it is going to be a process. 
"I caution them, we're not going back to the pre-pandemic way, not for a while," he said.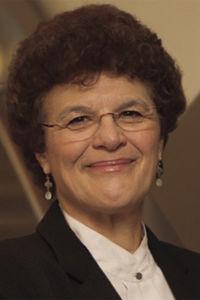 Terenzio said SUNY schools must submit their reopening plans to Chancellor Kristina Johnson by Friday, June 5. She said local colleges have discussed forming a regional plan to help one another before and during reopening. She agreed with Gildemeister that testing and other medical supplies are crucial to college towns returning to on-campus classes. 
Wilson said the state task force on COVID-19 has been a master's class. 
"It's kind of like a graduate semester in pandemic crisis management," he said. "And you try to make sense of that and tailor it to Schoharie County's circumstances." 
The officials took questions, including about enforcement with businesses who were not in compliance with reopening guidelines. Gildemeister said she hoped law enforcement would serve as peacemakers in such circumstances, relaying the need for safety measures without having to be punitive.
Go to www.nyforward.gov for more information on reopening stages.