It's that time of year again for the gang to head back to Scranton, Pennsylvania, for Camp Bisco XVII. This year's three-day electronic/jam band soirée's headliners will be Bassnectar, Odezsa, Tipper, STS9, Umphrey's McGee and The Disco Biscuits. Philadelphia jamtronica band The Disco Biscuits started this music festival in 1999 in Titusville, Pennsylvania. Because of the consistent years of growth, the festival had to move its location numerous times to accommodate attendees. This will be the fifth consecutive year at Montage Mountain and will take place from July 18th through July 20th.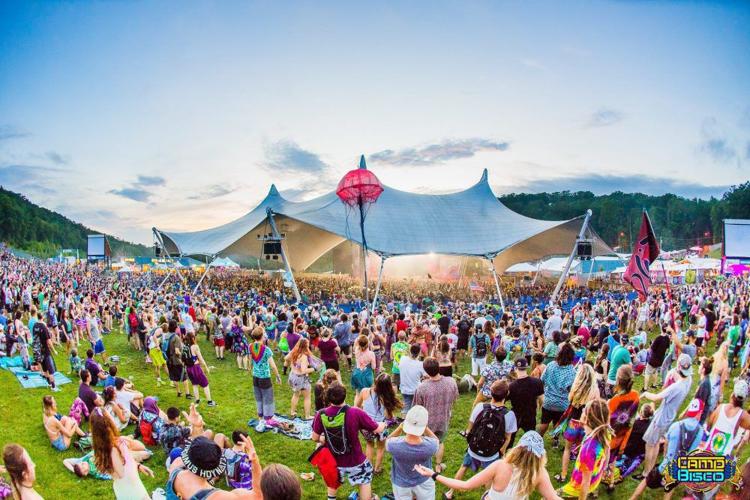 Camp Bisco is a great East Coast festival for everyone, since there is an eccentric mix of genres played by more than 70 artists, but specifically for younger people, since the price is only $297 for three days and three nights of music and camping under the stars. As of 2015, there has also been a waterpark. Portable toilets, water stations and showers will be available for general admission camping. For those who need air conditioning or are bothered by mosquitoes, a GA ticket is available for $240. Most hotels may be booked by now, but some can be found in the city. RV Passes were $350 but are now sold out, but may be available through Facebook Groups. "Glamping" is also available for a steeper price, which gives access to a private campground and a waterproof tent with cots, bedding, hot showers, air-conditioned bathrooms, transportation and concierge services.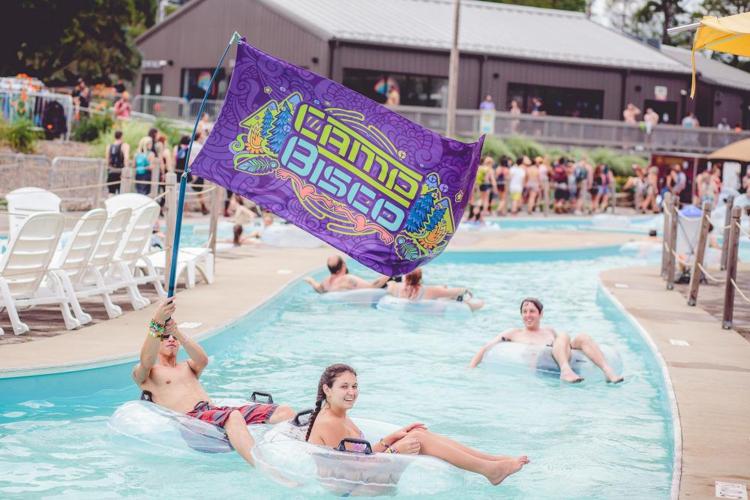 The festival was initially two days with one stage but it has now grown to three days with four stages. It has moved from several locations in Pennsylvania to several places in Upstate New York and back to Pennsylvania. Bisco took three years off: 2003, 2004 and 2014.
The first three festivals took place in several places in Pennsylvania and then moved to New York for the fourth year in Van Etten. The fifth year was held at Hunter Mountain Ski Resort and then from 2007 through 2013, Bisco found its temporary home at The Indian Lookout Country Club in Mariaville. Due to some craziness in 2013, organizers decided to take a year off, but its production company, Meat Camp Productions, decided to throw The Hudson Project in 2014. Because of weather conditions, that year became known as "Mudson."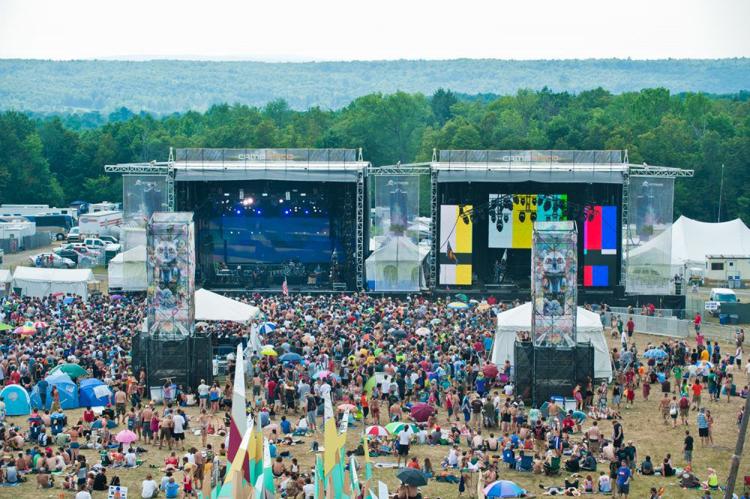 Bisco fans were uncertain of what was going to happen come 2015, but The Biscuits did not disappoint. They posted information in late April on their social media accounts saying they found their new home at Montage Mountain, the same venue used for The Allman Brothers' Peach Festival.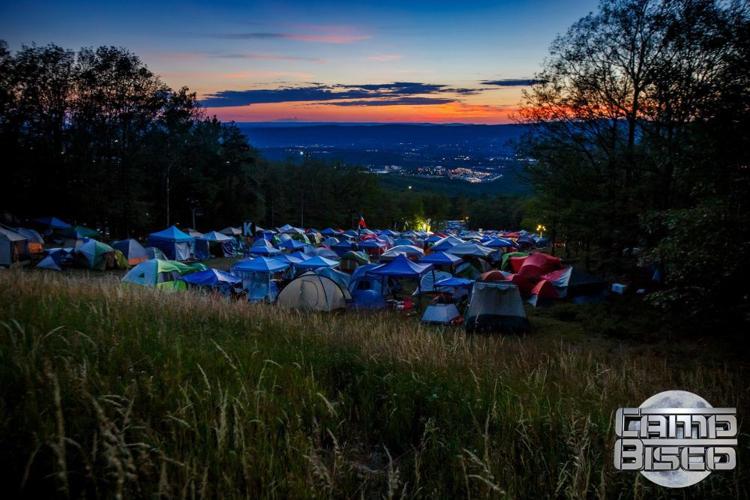 The mountain is not the best for camping since it is on a slope, but everyone should experience camping at Camp Bisco at least once. If you decide to camp, make sure to bring an air mattress or hammock since it can be rocky and steep in some areas but the whole idea is to have fun and pray for little to no rain. Have all your essentials packed and ready to go and you'll be shuttled in by huge tractors dropping you off at campsites along all the ski slopes. There are plenty of food and drink vendors throughout the campground and festival areas as well as general stores in case you forget something at home.
Over the years, artists and producers such as Pretty Lights, LCD Soundsystem, Thievery Corporation, Macklemore, Action Bronson, Snoop Dogg, Nas & Damien Marley, Gramatik, Griz, Big Gigantic, Atmosphere, Skrillex, Diplo, Zeds Dead, RL Grime, Shpongle, Lotus, Wiz Khalifa and a ton more have shared the stage with The Disco Biscuits at the festival.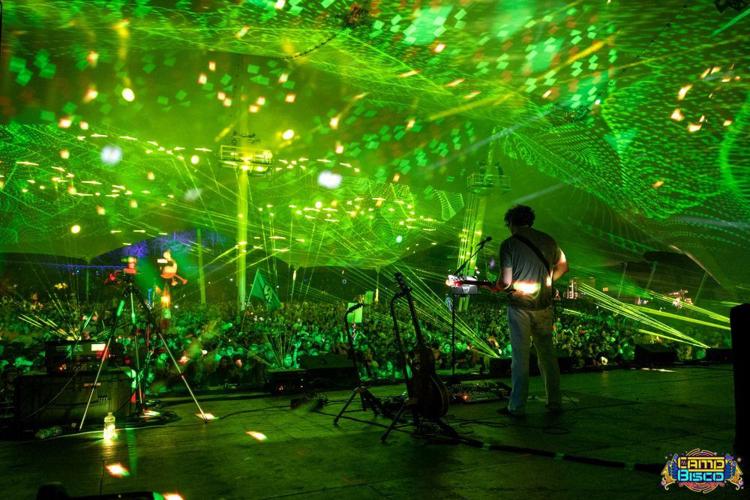 This year seems to be pretty "electronic-y" with a ton of heavy and deep bass music producers on the lineup. Huge bands such as STS9 (Sound Tribe Sector 9) and Umphrey's McGee will return, along with Aqueous, Tauk, Twiddle, Spafford, SunSquabi and a whole lot more of jam bands to balance it out. Of course, attendees will get six sets of The Biscuits.
Music will start between noon and 1 p.m. each day. Attendees can also participate in morning yoga with Deb Brownstein and Kayla Scintilla on Friday and Saturday. Lisa Shanken from Tri-Wellness will direct stretch sessions before every set at the mainstage before 7 p.m. to keep folks in tip-top shape.
O.G. UK ambient trip/glitch-hop producer Dave Tipper will close out the mainstage on night one. California-based dubstep/break-beat producer and DJ Bassnectar will close out night two (make sure you get there early, he's been on a tear). Night three will be closed out by indietronica/chillwave Washington duo ODESZA. If you find yourself lurking late, you can "wobble" over to the RV "Renegade Stage" where music will be throughout the early morning until the sun rises.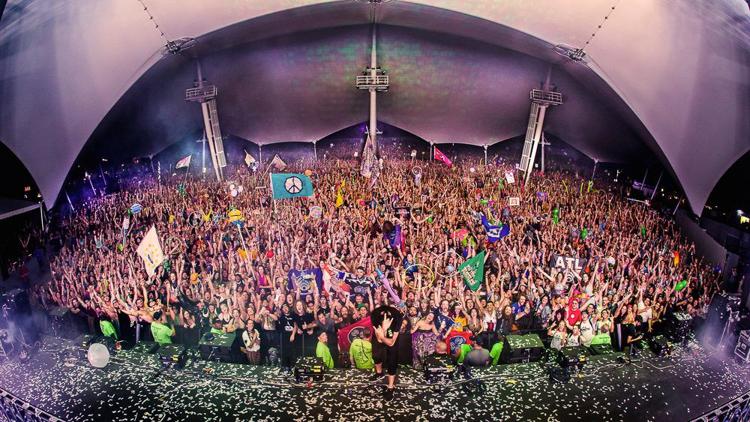 Remember, music festivals are not a race! Stay hydrated, be nice to others, and most importantly, have fun!
Happy Bisco!
Please visit CampBisco.com For Tickets & More Info! 
Here is the lineup - Download the Camp Bisco App For The Daily Schedule On Your Mobile Devices!