Making a list of 20 favorite albums would be a walk in the park. Making a list of just five is like choosing a favorite child.
But we did it.
So, here are our favorite albums. But don't take our word for it.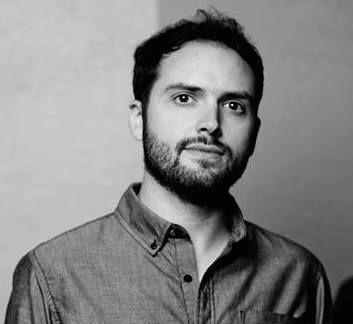 Evan Friedell is the frontman for electro-rock band, Jimkata.
"Unplugged," Nirvana (1994)
This is the album that taught me how to play guitar. I was 13 years old and already a Nirvana fan, but this performance felt so intimate, like I was there in the room with them. I could smell the smoke curling off of Kurt Cobain's cigarettes. "About a Girl" opens the album — two chords, E and G, a power chord, a minor bar chord, all tuned down to E flat, as I later realized many rock albums of the era are to give it some extra depth. I listened over and over again to learn the solo by ear. There are gripping covers of the Vaselines, the Meat Puppets, and a bone-chilling, album-closing, era-ending version of Lead Belly's "In the Pines," all of which I would have never known about without this album.
"Graceland," Paul Simon (1986)
My parents used to play "Graceland" a lot when I was a kid, and I was hooked immediately by the South African rhythms and guitar work. My understanding of it as a child was simple - it made me dance. It made me feel good. On the surface, it is sort of playful, bouncy and innocent. But as I grew up with it, the layers of lyrical genius and political depth blew my mind. Astutely poetic lines about love and humanity thrown over music made during the height of Apartheid make it an album I return to over and over again.
"Rage Against the Machine," Rage Against the Machine (1992)
Is there a band or a sound more appropriately named? As a teenager from Oneonta, I don't think I knew a damn thing about this machine they spoke of or what they were raging against exactly, but did I rage! It leapt out at you through the stereo, grabbed you by the shirt, shook you up, and gave you the energy to flip over a car or, in reality, probably just grab your skateboard and attempt a board slide a hundred times. I later understood that Zack de la Rocha was spitting burning critiques of colonialism, assimilation, racism, neoliberalism and vulture capitalism in a way no one had ever done. Tom Morello's guitar work was transformational, and the instrumentals alone could blow a hole through a brick wall. Their music is poignant now more than ever, and I miss this type of bold attitude in rock and roll.
"Kid A," Radiohead (2000)
One of Radiohead's strongest traits is that they markedly evolve with each studio work. But this one seems to be a tipping point in their production and composition style, as they veer away from distorted guitars and into the world of electronic soundscapes. With mesmerizing beats, drones, and synth textures, it wraps you into a universe that is equal parts ambient warmth and industrial Thom Yorke dreariness. I recall frequently putting this album on right before falling asleep and getting lost in its cinematic nature. It taught me that good rock music doesn't have to be linear or have a sensible "hook," or be solely guitar-driven. In fact, on "Kid A," Radiohead escapes genre and creates a sound of their own.
"Pinkerton," Weezer (1996)
It's a tough choice between this and the Blue Album, both of which dominated my younger years. But I had this one on cassette, permanently stuck in the tape player of my alarm clock. At 6:30 a.m., the guitar feedback, thundering bass riff, and cymbal hits of album opener "Tired of Sex" would jolt me out of bed. "Pinkerton" is rough around the edges. The songwriting is catchy — as Rivers Cuomo seems incapable of writing anything that doesn't glue itself to your brain — but the production sounds like a garage band, albeit the best garage band you've ever heard. The lyrics are playful, unusual, and dryly sincere enough to make you wonder whether Cuomo really wanted to admit them publicly. The instrumental breaks, bridges, and guitar solos seem classically influenced and leave you stunned at how dense an album of 3-minute songs can be. At first it lived in the shadows of the Blue Album, but it's clear it holds just as much weight or more.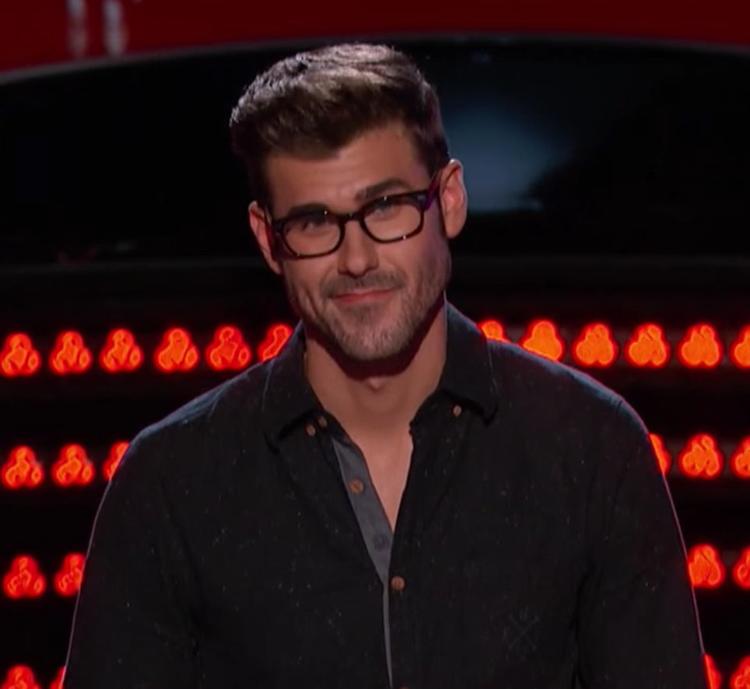 Ryan Quinn is a singer-songwriter and Top 24 Finalist on Season 10 of NBC's "The Voice."
"Grace," Jeff Buckley (1994)
Jeff Buckley opened my eyes to a new caliber of musician with his passion and virtuosity. This album leaves you feeling inspired and completely broken. Jeff's voice is astonishing. It's technically brilliant, while retaining emotional purity. The finesse he practiced in his execution is so deep that, after 12 years, I still regularly hear things in each track I've never heard before. I learned to sing by listening to Jeff Buckley. He is my biggest inspiration.
"Innervisions," Stevie Wonder (1973)
This album is a masterpiece. Every song is brilliant in its composition and execution. It's sophisticated while remaining raw and relatable, even catchy. From "Living for the City" to "All In Love Is Fair," "Higher Ground" to "Don't You Worry Bout a Thing," there isn't a moment that feels out of place. Not only did this album open my ears to a new genre of music, listening to Stevie also taught me how to sing runs!
"Rubber Soul," The Beatles (1965)
To me, "Rubber Soul" is the perfect pop album. The longest song on the album is 3:20, yet so much happens in each song. Every instrumental choice, the harmonies, the arrangements, the delivery – it's flawless. The songs on this album are the catchiest I've ever heard. From a very young age, "Rubber Soul" has been my bar for great pop music, and I'm sure it will remain so.
"Islander," Bernhoft (2014)
"Islander" is hard to explain. One reason I love this album is because of its vastness — there are elements of pop, soul, R&B and funk. Bernhoft is very intentional in the delivery of his booming, soulful voice, and he's also a remarkably well-rounded musician. Every track offers something entirely different, yet they don't feel disconnected from one another. A contemporary artist has never resonated this much with me. The guy is my modern-day Norwegian hero.
"The Bends," Radiohead (1995)
Before hearing Radiohead, I had never heard anything like this. On their album, "The Bends," they manage to create an enormous sound, while simultaneously being vulnerable and introspective. The compositions are complex in a way heavily-schooled musicians can appreciate, but it's not overwhelming. There are moments of desperation and loneliness, and there are some straight-ahead rock tunes. "The Bends" repeatedly lifts you up and then throws you back down, but you don't seem to mind.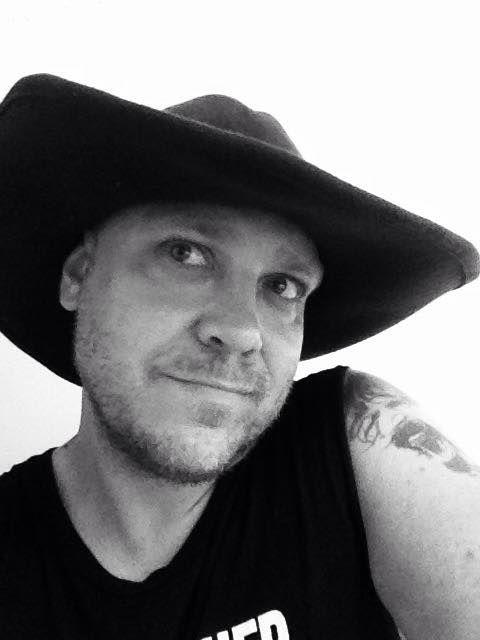 Mark Pawkett is a lecturer of guitar at SUNY Oneonta and the band leader for many Oneonta-based ensembles including The Mothers Of Intention and The Mopar Cams.
"Highway to Hell," AC/DC (1979)
This perfection of hard rock was the last studio output before the heartbreaking death of frontman Bon Scott. Produced by Mutt Lange, the Young brothers and company pound out 10 classic rock hits that will keep your feet tapping and the pedal to the metal! Song Pick: "Love Hungry Man"
"The Inner Mounting Flame," The Mahavishnu Orchestra (1971)
When I first heard this album in the early 90s, my jaw dropped to the floor. Is that a distorted violin shredding over ridiculous odd-time grooves? Yes … yes it was. John McCloughlin bring his wonderfully crafted compositions to blazing light with an all-star lineup that is a perfect blend of jazz, fusion, middle eastern concepts, and a hint of Black Sabbath! Song Pick: "The Noonward Race"
"One Size Fits All," Frank Zappa (1975)
With more than 100 officially released albums, it was tough to make my choice on this one. The 70s were a great time for the prolific Mr. Zappa, and this album features my favorite incarnation of The Mothers. Amazing lyrics, incredible virtuosic playing, perfect blend of multiple genres. … nothing else to say! Song Pick: "Inca Roads"
"The Mollusk," Ween (1997)
If you're looking for something quirky and fun to jam to, Ween is the answer. The sixth studio album by the dynamic duo of "Gene and Dean Ween" gives us love ballads, show tunes, and some epic hard rockers, many with an underlying aquatic theme. Song Pick: "Buckingham Green"
"BACH 2000: The Complete Bach Edition," Johann Sebastian Bach
Everything written by the master, J.S. Bach! This Teldec release is beyond fathomable. 153 CDs, more than 1,000 compositions, and every work is amazing. Song Pick: every single one!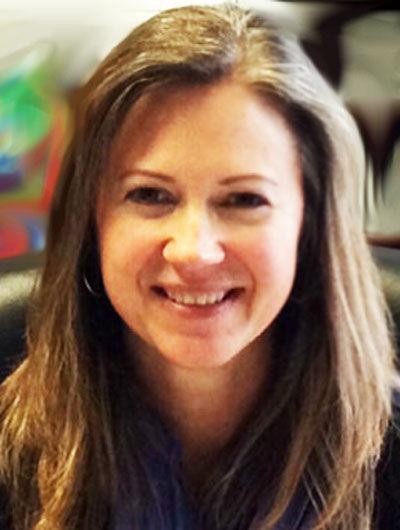 Leslie Ann is a longtime morning radio host and music lover. You can hear her on WZOZ 103.1 FM.
"Frampton Comes Alive!" Peter Frampton (1976)
The first time I heard this album, which was introduced to me back in the early 80s, my mind was blown. It was released in 1976 but took a little while to come my way. Before listening to this album, I had never before heard a "talk box," and when I heard "Do You Feel Like We Do," I was enthralled with the magic of the talk box sound, which is the coolest sounding effect, utilizing voice and instrument together. As it turns out, this is one of the best-selling live albums in the U.S. for a reason: it's awesome!
"The B-52's," The B-52s (1979)
This debut album came out in 1979 and, after my sister blasted it through our house on countless occasions, I couldn't help but fall in love. I was in my young teens and the wacky lyrics of this hot, new-wave group grabbed me like no other album ever has. I knew the lyrics to every song forward and backward. Let's just say, I thought singer Kate Pierson was the coolest chick ever, and I wanted to be her! I think their music was so unlike anything I had come across at that time, and so much fun with quirky lyrics, that I just couldn't help but smile and have fun every time I put this album on the turn table. Yes, this was definitely before CDs. As it turns out, this album made it to #152 in 2003 on Rolling Stone Magazine's 500 Greatest Albums of All Time list.
"Led Zeppelin II," Led Zeppelin (1969)
I was only 1 when this album came out in 1969, and I really didn't discover Led Zeppelin until my first job in radio in 1992. When I did, it was love at first sound. They were unlike any group I had ever heard before, and I had been exposed to quite a bit of classic rock growing up. Their music was hypnotic and intoxicating. I was too young to have ever had an opportunity to see the original Led Zeppelin in concert but when tribute band, Get The Led Out, came for the first time to Oneonta to recreate the studio music versions of Led Zeppelin songs onstage at the Oneonta Theatre, I felt like I was having a "real" Led Zeppelin live music experience. It was incredible and made me appreciate them even more! Led Zeppelin II, for me, is simply their best album.
"From the Cradle," Eric Clapton (1994)
I've always enjoyed Eric Clapton. He is a master guitar player that one can't help but appreciate. But it wasn't until his "From the Cradle" album that I truly learned to embrace his music. There's something about the blues that I have always been drawn to, and every song on this album speaks to me either musically or lyrically. The wailing guitar and his extra-gravelly voice are the whipped cream and cherry on the delicious sundae for me.
"Jazz Round Midnight," Ella Fitzgerald and Louis Armstrong (1998)
I grew up listening not only to classic rock but also to my fair share of big band music, thanks to my parents. The Glenn Miller Band and Benny Goodman were staples in my house, and I have always enjoyed the big band sound and jazz standards. In my teen years, I began hearing Ella Fitzgerald and Louis Armstrong and just loved their stylized singing. There are several great jazz singers who have come and gone, but for me, few can compare to Ella Fitzgerald and Louis Armstrong. I love hearing them sing together most of all, and that's why I enjoy this particular album so much. It makes for wonderful dinner music.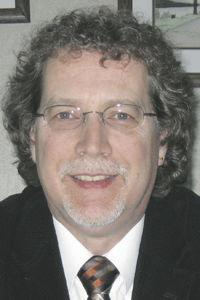 Fred Scheller is publisher of The Daily Star.
Full disclosure, I am a diehard fan of Jethro Tull and have seen them live, at least a dozen times. As a matter of fact, I'll be traveling to Bethlehem, Pennsylvania in August for a show. Not on my list are the usual suspects, Dylan, Pink Floyd, Zeppelin, Beatles, and the Stones. All great bands (with great albums) that I enjoy. My list is based on the albums, in my collection, that I listen to the most. May not be in your Top 5, but if you give a listen, I think you'll agree they're pretty darn good.
"Thick as a Brick," Jethro Tull (1972)
"Back in Black," AC/DC (1980)
"S&M," Metallica (1999)
"The Rise and Fall of Ziggy Stardust," David Bowie (1972)
"American Idiot," Green Day (2004)
"Big Chuck" D'Imperio is a newspaper columnist, author and longtime morning man on radio station WDOS AM730.
"Greatest Hits Volume 1," Creedence Clearwater Revival (1976)
One of America's premier rock and roll bands, and all the hits are on here. Impossible not to sing along with. Best choice hits include "Lodi," "Down on the Corner," and the immortal "Fortunate Son." Maybe one of the best "driving around town" tracks to listen to. Classic!
"Saturday Night Fever: The Original Movie Sound Track" (1977)
Best movie soundtrack ever. The epitome of the disco album. In fact, it made disco "OK" for everyone to listen to. The Bee Gees are in top form here, but check out the stellar cuts by Yvonne Elliman ("If I Can't Have You") and also one by the brother act Tavares ("More Than a Woman").
"Tapestry," Carole King (1971)
One of the greatest albums of the 1970s. There is a reason that Carole King's masterpiece sold over 10 million copies and won the Grammy Award for Album of the Year. My favorite cut is the title song, which was not released as a single.
"Hot Buttered Soul," Isaac Hayes (1969)
One of the best soul albums ever recorded. Groundbreaking in that singer Isaac Hayes only put four songs on this album. A legendary soul icon like Hayes ("Shaft") singing "By the Time I Get to Phoenix" ? Yes. And it is awesome.
"The Hungry Years," Neil Sedaka (1974)
I think this is Neil Sedaka's best album. Includes such gems as the title track, a slow version of "Breaking Up is Hard to Do," the pop hits "Lonely Night" and "Bad Blood," as well as one of his best — yet unknown — classics, "Your Favorite Entertainer." See Sedaka in concert while you can! A true legend.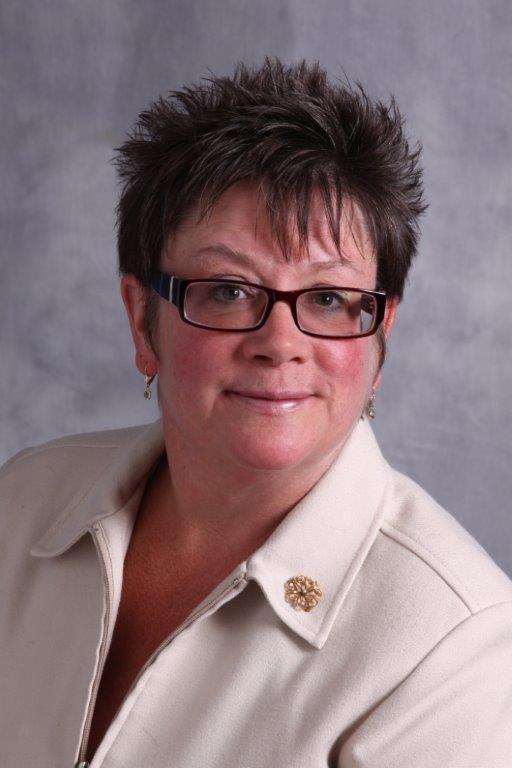 Rachel Lutz Jessup is president of the Destination Oneonta board and grew up heavily involved in music.
"At Folsom Prison," Johnny Cash (1968)
I first found this album when my grandmother was babysitting for me as a kid. There wasn't a lot to do at grandma's, but I could always find entertainment with her big, old cabinet-style record player and the only album she owned — this one. Grandma was a very old-fashioned woman so I found it odd that she actually owned an album by the "outlaw." Favorite songs: "Folsom Prison Blues" and "Jackson."
"Sgt. Pepper's Lonely Hearts Club Band," The Beatles (1967)
My Beatles albums were, by far, my favorite ones to listen to growing up, with "Sgt Pepper's" being on the top of the list. Each one of the songs is so unique in its lyrics. I love the way they harmonize together and the different instruments that were used. And who didn't love the cover? Absolutely classic. Favorite songs: "A Little Help From My Friends" and "When I'm Sixty Four"
"The Stranger," Billy Joel (1977)
Heard this album for the first time when I lived in Australia as an exchange student 30-plus years ago. I was a piano player as a kid, so I loved hearing what Billy Joel could do on a keyboard. Also loved how some of his songs told a story, such as "Scenes From An Italian Restaurant." That song, plus "Only The Good Die Young" were favorites.
"Tapestry," Carole King (1971)
I played this album so much it's a wonder I didn't wear it out, seriously. Loved every song. And you could add great harmony to all of them when you sang along. Thought it was cool that Carole King could sing AND compose. And she looked like a really cool chick on the cover. Hard to pick one, but "A Natural Woman" was, by far, my favorite.
"Moondance," Van Morrison (1970)
Always loved hearing Van Morrison but didn't invest in this album until later in life. Absolutely love his voice. Kind of jazzy, folky, rhythm and blues. One of my absolute favorite songs of all time is on this album — "I want to rock your gypsy soul/Just like way back in the days of old/And magnificently we will flow/Into the mystic."
Jessica Reynolds is a lover of all things music (except country) and a reporter at The Daily Star.
I desperately wanted to include a Beatles album because, quite frankly, they're my everything, but trying to choose between "Rubber Soul," "Sgt. Pepper's" and the White Album gave me major OCD, so I gave up and banned them from my list altogether. With the exception of my last pick, I decided to focus on my more-modern favorites which, I figured, would also add some variety to our classics-heavy list.
"Oracular Spectacular," MGMT (2007)
This album is the epitome of my college experience. I have such amazing memories of driving around Oneonta with all the windows down, blasting the grooviest track, "Electric Feel," with my best friends. "Time to Pretend" was the first track I heard by MGMT, and it was psychedelic and hypnotic, and it changed everything. "Kids" was another game-changer, as a few of my buddies were in a band and played a cover of this track at almost every one of their shows. Other favorites include the bizarre, tribal-sounding "4th Dimensional Transition," and the trippy "Weekend Wars."
"Oh, Inverted World," The Shins (2001)
Half the time, I don't really know what James Mercer is talking about in his lyrics, but they're so damn beautiful that I don't even care. I think I first heard The Shins either in the film, "Garden State," or on "The O.C." which, hilariously, introduced me to a lot of my favorite indie bands. God bless Seth Cohen. Of course, "Caring Is Creepy" and "New Slang" are infectious and instantly recognizable, but I also have soft spots for the sunshine-y 60s pop of "Pressed in a Book" and "Girl Inform Me," and the soft, hypnotizing lilt of "The Past and Pending." Did I mention I'm hyperventilating in anticipation of their Ommegang show this summer?
"Is This It?" The Strokes (2001)
I was introduced to The Strokes by an impossibly-cool-without-trying high school friend named Claire. She made me a mix CD for me, and "Barely Legal" was one of the opening tracks. When I hear it now, I can practically feel the cool breeze drifting through my car windows as I learned to drive with Julian Casablancas' gravelly vocals cheering me on. This album, the band's first, was lightning in a bottle, and the world took notice. It received widespread critical acclaim for its simple but ground-breaking tunes. Like Claire, this album is just cool without trying. It sounds like it was recorded in a dirty garage, and that's part of the appeal. My favorites are the title track, "Someday," "Hard to Explain" and "Last Nite."
"Vampire Weekend," Vampire Weekend (2008)
Another debut album. The cover art is a Polaroid picture from one of the group's early shows at Columbia University. The melodies are infectious and catchy, and the lyrics are pretentious and so witty that, when I first heard them, I actually laughed out loud a couple of times. This album was unlike anything I'd ever heard before, although I do appreciate comparisons to Paul Simon's "Graceland," which were made with Simon's blessing, by the way. It's really hard to pick favorites here, but don't miss "Oxford Comma," "Cape Cod Kwassa Kwassa," "Bryn," and "M79."
"Bridge Over Troubled Water," Simon & Garfunkel (1970)
I allowed this classic exception because no one else mentioned it in their Top 5. What is there to say, though? It's effortless, beautiful and heart-wrenching, especially considering it was the duo's final studio album before splitting up. I learned to harmonize listening to these songs and memorizing the different parts. Although the title track is a classic, it's hardly my favorite. I remember dancing to "Cecilia" when I was a little girl, and, more than 20 years later, I'm still dancing. "Keep The Customer Satisfied" is another favorite, and it taught me what "slander" and "libel" mean — handy in this business. Everyone knows and loves "The Boxer," of course, but "The Only Living Boy in New York" is absolute perfection, in my opinion.
Chad Ritchko is a live music junkie and Jack of all trades at The Daily Star.
I decided to limit my scope. My list is comprised with two rules in mind - First, it is focused on solely studio albums. Being a live music junkie, I believe live music is a much different spectrum to judge. Second, life is meant to be lived in the moment, as is my list. Each has a current, yet timeless, impact on my life.
"Rubber Soul," The Beatles (1965)
Everyone who knows me knows I am ready to debate the Beatles being the most influential band of all time, with many genres we currently enjoy (or loathe), spinning of off their work 50 years ago. Rubber Soul defined the Beatles, being the most out-there music at the time and opening their creative door. Essentially, I'm saying "Rubber Soul" is the most influential album by the most influential band of all time. It is the precursor to pop music, from then until today - it is warm, emotional and direct. "Rubber Soul" spoke to everyone, and still does.
"Led Zeppelin IV," Led Zeppelin (1971)
The two major impacts I look at with "Led Zeppelin IV" are that it defined the band and their legacy, and how it refined what it meant to be an album. It represented the pinnacle of their rise — it was just as majestic as climbing the "Stairway To Heaven," featured on the album and perhaps the greatest rock tune of all time. Moreover, there wasn't a bad song on the album. Not one. Not even close. This album will have you running around like Robert Plant with your shirt out and unbuttoned, hair flowing in the wind, ready to storm Valhalla. I swear it's not just me.
"The Rise and Fall of Ziggy Stardust and the Spiders from Mars," David Bowie (1972)
In the scope of my life, this album has impacted me for fewer years but certainly not the least. My current favorite band, Phish, covered The Rise and Fall of Ziggy Stardust and the Spiders from Mars at the MGM Grand in Vegas for Halloween this past year. I obsessed over their take for a while, until I needed to understand Bowie's version. I have since listed to that album more than any other. From front to back, it is an incredible story expressed through music. The highs and lows are emotionally fulfilling, it's a roller coaster of art. It helped that the girl I adore is a HUGE fan — it's made understanding it that much more magical.
"The Dark Side of the Moon," Pink Floyd (1973)
Everything about it screams masterpiece. I was taught to reserve the word 'magnificent' for the smallest percentage of rarities, yet with "The Dark Side of the Moon" it is incredibly applicable. Pink Floyd perfected what it meant to be an album. Its flow is such an epic story that it can literally coincide with a movie, one of the greatest movies ever, "The Wizard of Oz." For those of you who haven't listened to it until you hear it in your sleep, try harder. For those of you who haven't experienced the Dark Side of Oz crossover, as we live in the moment, don't let me hold you up.
"Graceland," Paul Simon (1986)
Every single road trip I go on, I listen to "Graceland." Probably on the way to and from my destination, maybe more. It's 43 minutes of adventure. Composed after Paul's trip to South Africa, you can hear the cultural influence, it's meant to move you at a walking beat. It's emotional and moving while being fun and upbeat. I can't help but sing every tune at the top of my lungs. I can't help but turn people on to it, or subject them, whichever. I can't help but think of Chevy Chase and Simon having the weirdest skit of fun in the music video they made for "You Can Call Me Al." Dive in, I bet you can't either.