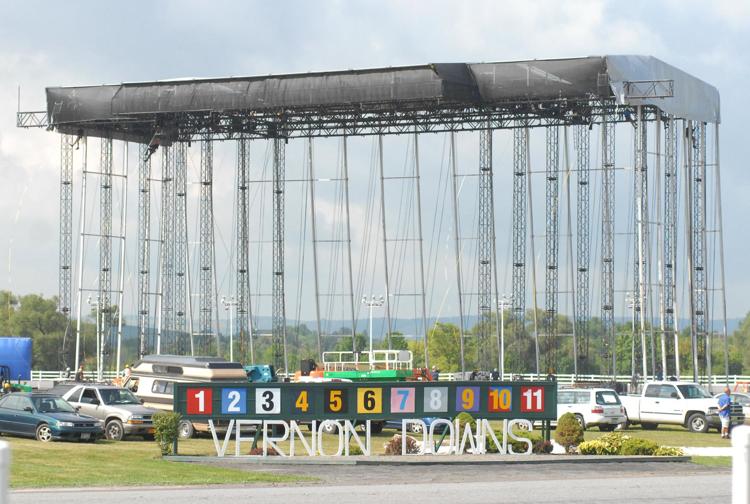 The organizers and planners of Woodstock 50 have gone through some rough obstacles, harsh realities and major setbacks in trying to celebrate the 50th Anniversary of three days of "Peace, Love and Music."  As of Wednesday, they are now facing losing their second venue of choice with less than six weeks to go.
After losing major investors and being far behind on planning and submitting permit applications, the festival has now been denied out of its second location. Initially planned to be held at the Watkins Glen International Racetrack in Schuyler County and after losing a financial backer, planners quickly scrambled to find another venue. With less than 10 weeks to go and little to no information on the website, organizers sought out Vernon Downs Racetrack in Oneida County. The idea of an attendance of 160,000 at Watkins Glen was reduced by more than half when brought to Vernon Downs, being able to host 50,000 to 65,000. 
Vernon's locals and authorities honored the idea of being able to host a gigantic and monstrasive music festival in a 50-year recognition but since organizers did not have much planned out with little time left, authorities denied the temporary event permit application. Public safety and traffic control would be a huge issue since the festival would not be able to provide camping arrangements.
Vernon town's code enforcement agencies said that the festival's applications were not complete, however Woodstock 50 organizers said they completed medical, safety, security and traffic plans which were the only permits they were said they were asked to apply for. Woodstock 50 plans to file an appeal, which they must do within five days. After that, the town planning board has 30 days to hear the appeal and if they refuse to accept the applications, they can go to court.